Hi everyone!
So today I'm giving you a peep of my latest haul! - Make up haul of course! I believe in the saying "We can never have too much make up!"
Who agrees!? ;)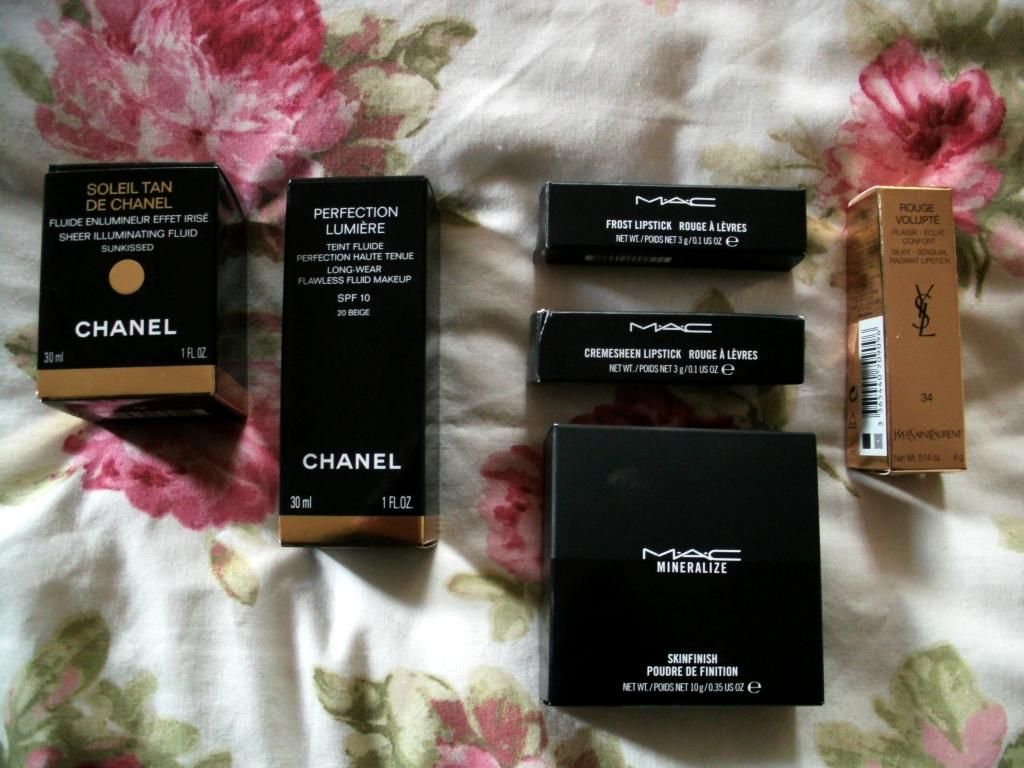 So the first thing I headed to while in the shopping centre, Medowhall, was the Chanel counter! I've always wanted to try a Chanel foundation, and I remember when I was a young teen, my grandma gave me lots of samples of Chanel's foundations, and ever since then I have had my eye on trying them! The foundation I got was Perfection Lumiere Long-wear flawless fluid make up with SPF 10. I was matched to the colour, Beige, which is number 30. I have combination skin, so a long wearing fluid will suit my skin best, it apprently has particles of powder inside, and gives a semi matte finish. I wanted to keep the colour true to my skin tone, as I can build up bronzer for a more golden colour! I will be doing a review on this foundation when I have finished my MAC studio fix fluid!
The next thing I got was the Soleil tan de Chanel, which is a sheer illuminating fluid. I swatched it when I was at a Chanel counter in Leeds, and thought it was just stunning! It will certainly compliment a tan on your face, and add that extra glow. You can use it in so many ways: as a highlighter on the cheeks, as a base, or a mixer in your foundation to add a bronze glow! Very happy with my purchases, I just need the sunny weather to come, so I can enjoy them!
This photo is rubbish! Never mind, I think us beauty lovers will easily be able to pick out what I've brought ;)
Two more MAC lipsticks, (I currently have 25! Is that bad!?) and the MAC mineralised finish in soft and gentle.
The MAC lipsticks I got were, CB96, what a random name to call a lipstick! But I currently have been lusting over orange toned lipsticks and I spotted this one amongst all the other Mac lipsticks, tried it on and loved it! It is a Frost finish and is a very metallic orange/bronze lipstick, and willmake gals with blue eyes, pop! I certainly haven't seen a lipstick like it before! The next lipstick I got was crosswires. It is a pinky/orangeish coral. It is so easy to wear, and I was after a new pink lipstick for spring that I could just wack on (which is possible as it is a cremesheen formula!!) This colour is perfect for me! Next up, is soft and gentle highlighter, which is just beautiful on the skin! It has quite a chunky texture, but does not look it when blended on the skin. It is a very glossy, light catching highlighter that is very universal! Every highlighter addict should
own it!!
Left: CB96 MAC lipstick. Right: Crosswires MAC lipstick
This photo does not give the lipstick colours any justice! They are much prettier than this, promise!
Left: CB96 Right: Crosswires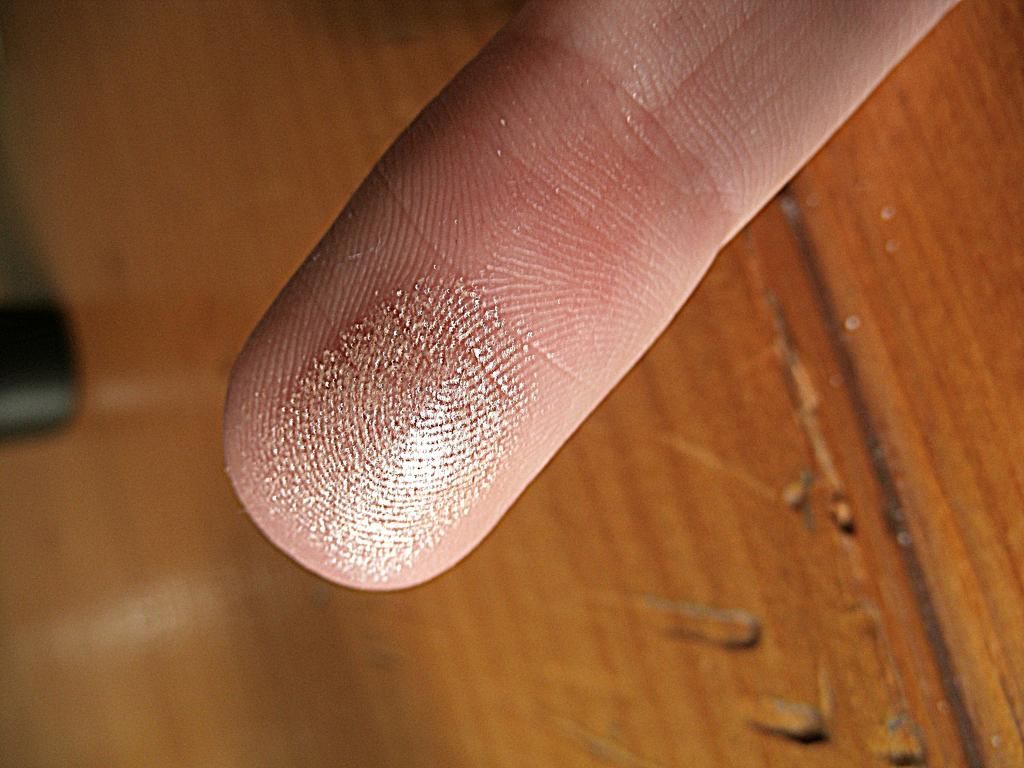 Soft and gentle highlighter on my finger!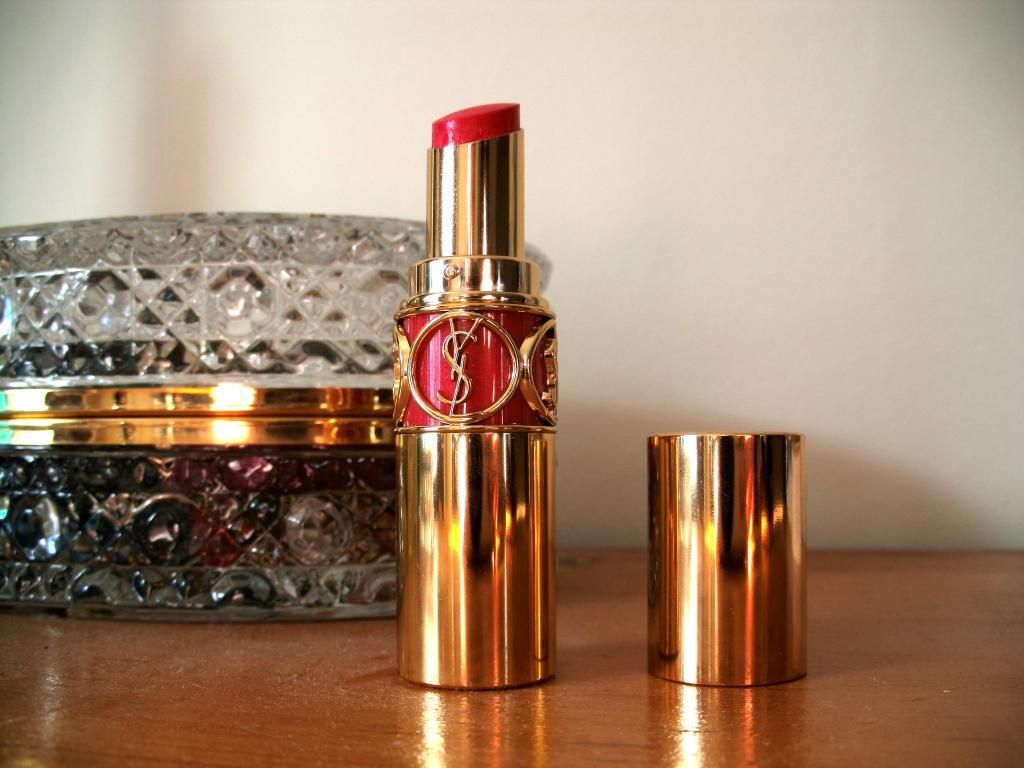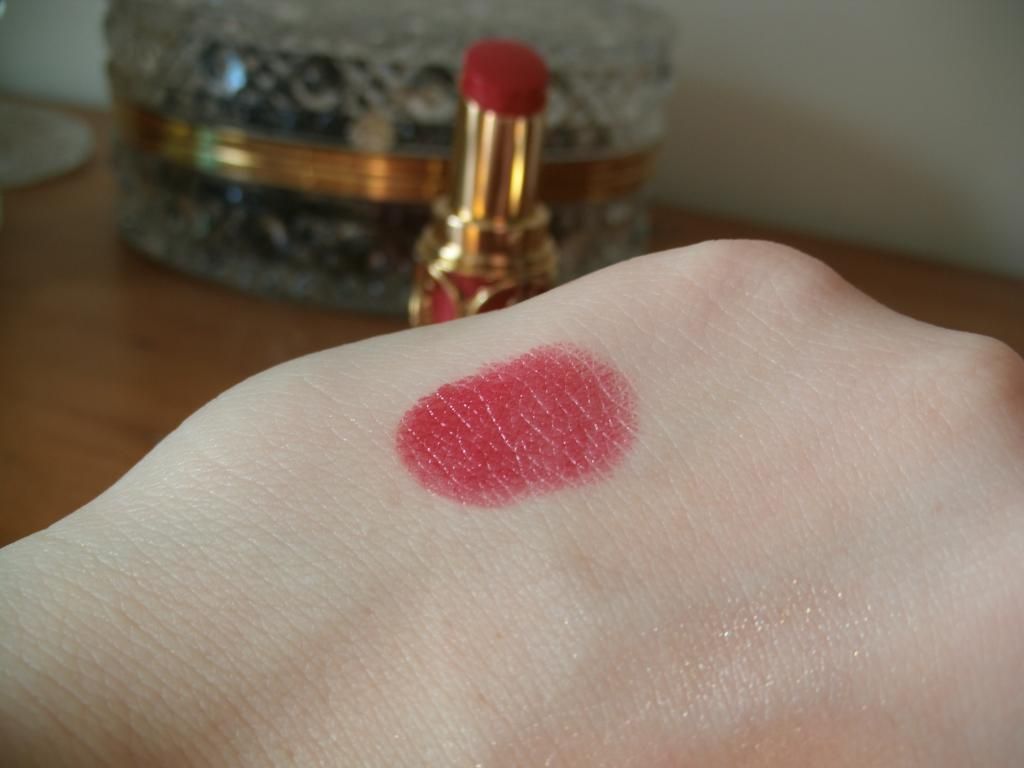 This gorgeous lipstick was purchased when my bestie, see her blog
here!
Told me about an offer on feelunique.com. On groupon, I could purchase a £25 voucher for £15, so I went for it and brought it, and new exactly what I had in mine to buy, a YSL Rouge Volupte lipstick! After spending ages looking upon swatches on google images and pinterest, I decide to go ahead and buy Rose Asarine, which is a gorgeous fuchsia/reddy toned lipstick. It glides on the lips so amazingly smooth, no tugging at all, it is literally a dream to apply! Also, with one swipe, the swipe on your lips will be fully pigmented! The best part is, that is smells of mangos, hmm! I was so pleased I got it for the price I did, but truthfully? I would go pay full price for another!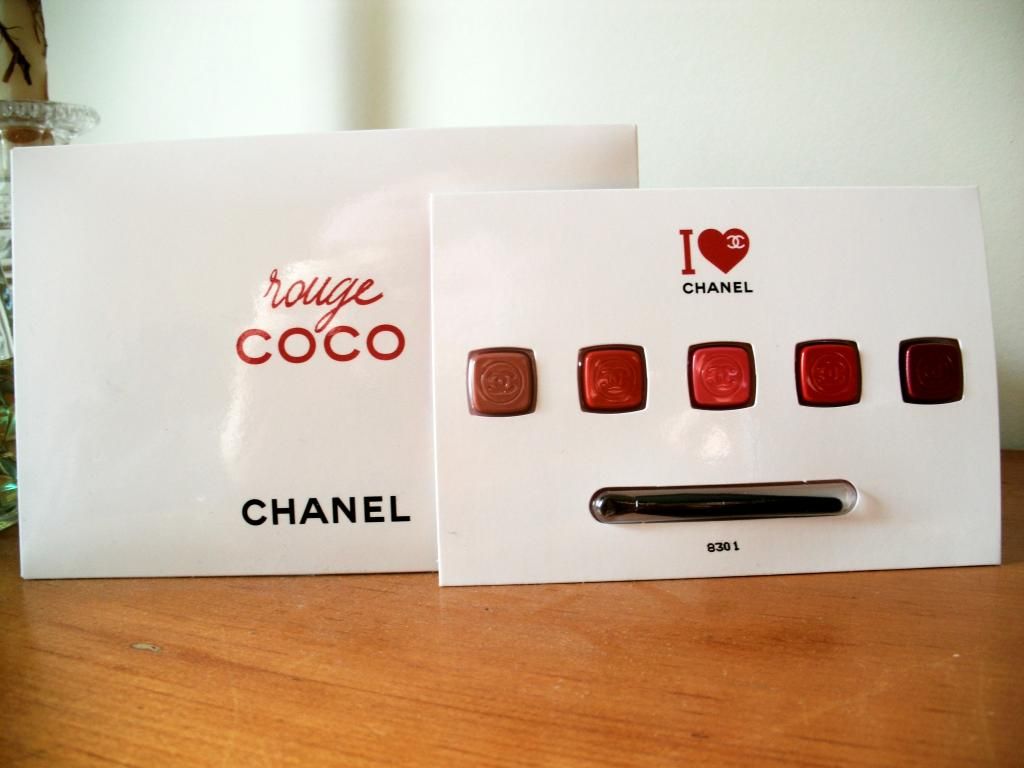 I forgot to mention, when I was shopping at the Chanel counter, the lady kindly gave me this sample of the new Coco Rouge's that will be coming out very soon! I cannot wait to get my mutts on a Chanel lipstick!
I hope you enjoyed my long longgggg post on make up, ha! I am a true make up addict!
Leave a message below, I want to check out some new blogs to follow! :)
Love, Abbiee xxx
Follow me on instagram: @ohabbiee