Hey everyone! Well, this is my first blog post in agessss!! As you may know from my last quick post, I am beginning to bog again - YAY!
I have been dreaming of summer as I currently full of cold, and always feeling the cold! I enjoy getting wrapped up for winter in big, chunky knits, but at this time of year I am needing the warm sun, and floral tea dresses!
I have being prepping for the summer by buying the odd thing or two.. ;) I currently have an obsession with flowy, girly midi skirts and culottes. I just think they are so feminine and flowy (I am quite a girly girl, so anything floral, vintage looking and flowy, I want it!).
The one problem I face in summer, is that if it is windy and I am wearing a short swirly skirt or a dress, they tend to rise up with the wind! So I'm hoping by buying culottes and midi length things will stop that from happening, hah! I do think they are flattering pieces to wear though!
Anyhoo, here are some clothing I have brought that is waiting to be worn when the sun comes out!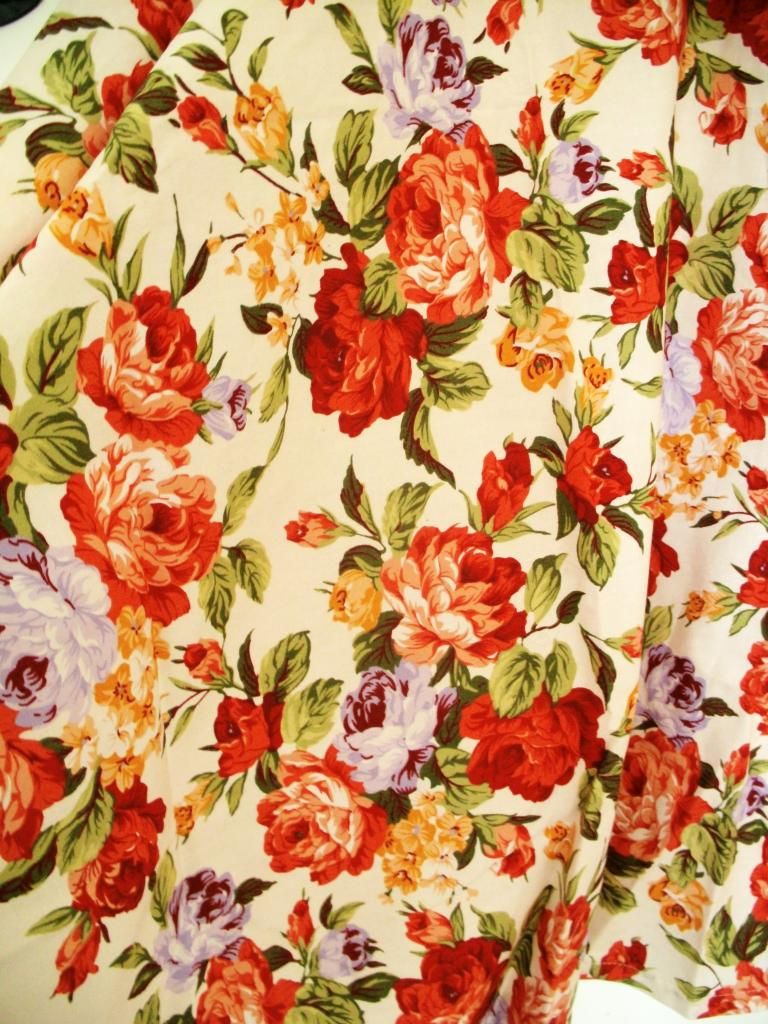 I have a big obsession with floral prints, and when I see gorgeous floral prints on gorgeous fitted dresses, I HAVE to have it!
This dress will be worn a lot by me in summer, I can just see myself in allll the time! I got this dress on ebay, I think I searched
floral tea dresses, or 50's dresses. Isn't it gorgeous!?
These culottes are so bright and flowy and just perfection! I got them in the New Look sale for around £8! Even better!
Again, my love for florals show!
I have grown a love of monochrome this winter, when before I was all about colour! I love black and white together, and when they
are in a print, it's even better! I feel like monochrome is so classy, and my red lipstick stands out against the black and white!
(One thing you will have to learn about me, is that I LOVE a good red lip!)Again,these are from New Look, at £22.99!
This gorgeous midi skirt was around £11 from ebay,(again!) The label it came with was asos, but the skirt is River Island's.
Again, I am a sucker for a polka dot print, and fits with the monochrome look I love, apart from the white looking more cream, I think
the skirt looks so feminine, and I just want to wear it now! Not sure it would be a good look with my big thick, black tights I have been
wearing all winter! Hah!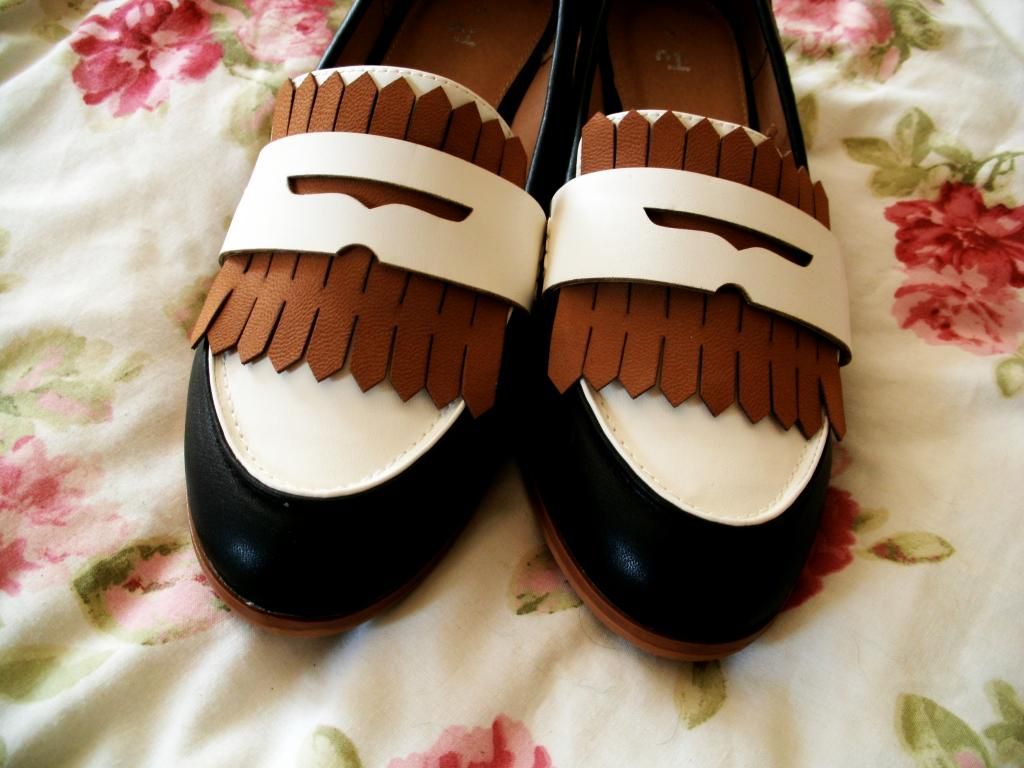 I got these brogue shoes very recently in TU, Sainsburys. You seriously cannot go wrong with some of the supermarket's own
clothing brand, I sometimes think they are even better than Primark! I got these shoes for around £12 as there was 25% off, and my mum
dragged me to look around, and I spotted these! I love the contrast of colours and the front of the shoe. They will look fab with a
pair of jeans or even a nice dress. When I get out of my boots, these will be first on my feet!
Well, I hope you have enjoyed my first blog post in ages! More is yet to come! Let me know what you think in the comments below, and please leave a link to your blog as I have to start and visit new blogs now I am back on the blogsphere! Thank you for reading :)
Love, Abbiee xxx